Press Start to Continue DLC - Ep. 265
1 year ago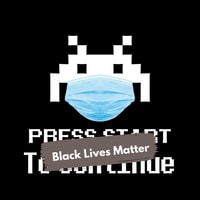 The playlist is marked as follows:
Title by Artist – Album (Game)
Hour 1
Metroid by Super Guitar Bros - Super Guitar Bros
Berinstar (OC ReMix) by 8 Bit Instrumental (Super Metroid)
The Last Metroid (OC ReMix) by ymK (Super Metroid)
Solitude (OC ReMix) by C-GPO, zircon (Metroid Prime)
Metroid Prime: Chozo Savior by Schematist - VG Remix Level 1
Cradle of the Chozo (OC ReMix) by prophetik music (Metroid Prime)
Entropic Dream (OC ReMix) by Laura Intravia, Pyro Paper Planes (Metroid Prime 3)
Deep Red (OC ReMix) by Nostalvania (Super Metroid)
Bounty Hunter Bounce (Metroid Medley) by 8-Bit Jazz Heroes - Press Start
mellogear - Chaxin [Metroid] by Bad Dudes - JINGLE ALL THE WAY
Bowels of Torment (OC ReMix) by Viking Guitar feat. Masikus (Super Metroid)
Power-Ups by Sammus - ANOTHER M
Cancer (OC ReMix) by Redg (Metroid)
Featured Artists This Hour:
Super Guitar Bros - superguitarbros.bandcamp.com
Schematist - schematist.bandcamp.com
8-Bit Jazz Heroes - 8bitjazzheroes.com
Bad Dudes - baddudes.bandcamp.com
Sammus – sammusmusic.com
Hour 2
Oz feat Moka Only by Magick Show
Alpha Centauri [Single] by Prowess The Testament
BXG (Black X Gold) by Super Smack & Mega Ran
So Far by Kadesh Flow
MAKI ZENIN by FrivolousShara
Hot Sauce For Blood (Feat Snailmate) by Coolzey
Operation Meteor ft. Heroes 4 Hire, Lord Xzae, Johnny FIVE, OnlyOne Ronin, Kadesh Flow by GR3YS0N
Paint by Nonsenze AKA Dork Genius - Gamedork: Eat Sleep Kill Robots
French Toast Tango feat. Milk-Plus, MC Wreckshin, and Rappy McRapperson by Torrentz - The Big Kahuna
DBR by Optimus Rhyme
Daydreaming In The Projects by Open Mike Eagle - Brick Body Kids Still Daydream
MLF (feat. Beefy, Int80 Of Dual Core) by Adam Warrock - You Dare Call That Thing Human?!?
Dream Master *Little Nemo the Dream Master* by Mega Ran & K-Murdock - Forever Famicom
#JerseyDevilCypher2 by GameboyJones - GameboyJones Youtube Raps
Otaku King Zero by Richie Branson - Animade
Super Smack & Mega Ran's new single"BXG" is one not to ignore by Simone Robertson - https://bit.ly/3AP3Y4e
Featured Artists This Hour:
Magick Show - https://sptfy.com/magickshow
Prowess The Testament - https://sptfy.com/prowessthetestament
Super Smack - supersmackraps.com
Mega Ran – megaran.com
Kadesh Flow – kadeshflow.com
FrivolousShara - frivolousshara.bandcamp.com
Coolzey - coolzey.net
GR3YS0N (Frm NyteXing,Maverick da Roninn) - gr3ys0n.bandcamp.com
Nonsenze AKA Dork Genius – nonsenze.bandcamp.com
Torrentz - scrubclubforever.com/torrentz
Optimus Rhyme - optimusrhyme.com
Open Mike Eagle - mikeeagle.net
Adam WarRock – adamwarrock.bandcamp.com
K‒Murdock - the-sound-samurai.com
Gameboy Jones - gameboyjones.bandcamp.com
Richie Branson - richiebranson.com
---
All songs marked "OCReMix" can be found at OverClocked ReMix (http://ocremix.org) – please show them some support! Download, donate, tell your friends!
Ending tune by KeyJayHD -  Check out more of his stuff at keyjayhd.bandcamp.com!
Since Press Start to Continue is every other week, check out Nerd Music Meltdown on our off weeks! Interviews with artists in the video game music and nerdcore communities: ongakuoverdrive.com/podcast
Like and follow and whatever the Press Start Socials: Twitter, Facebook, Twitch
Support Press Start to Continue DLC by donating to the tip jar: https://tips.pinecast.com/jar/PressStart
Send us your feedback online: pinecast.com/feedback/PressStart Press Start is now open to syndication!
If you would like Press Start to Continue to air on YOUR station, email [email protected]
This podcast is a member of the Planetside Podcast Network. Visit PlanetsidePodcasts.com to find other Planetside Productions!