Press Start to Continue DLC: Boops and Beeps to Get Ya On Your Feets (Nerdcore Music Only)
2 years ago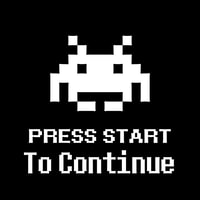 The Nerdcore Music Only version of PStC Ep 237! If you want to do an hour of cardio and love nerdy hip hop, play this during your workout this is for you! The Playlist is below. Keep healthy!!
Wake Up! (featuring MC Frontalot) by Mega Ran
For Your Entertainment (featuring Shane Hall, Jesse Dangerously and Rift) by Sulfur - Srsface: Volume 2
Do The Roar! by Osiris Green, Mega Ran, Twill Distilled & LadyJ - TOKENS
Jam Rock by GameBreax - GameBreakers Vol 2
Party Hop (Feat D&D Sluggers) [prod. Klopfenpop] by LEX the Lexicon Artist
Uno (One Punch Man) by JustHis League feat. Cutright, Phresh and Warborn - Nerdcore Absolution Volume 3
Ice Clock (feat. Shubzilla) [Professor Shyguy Redux] by Cutesylvania - Fuzzy Cluster
Game To Play by Soup Or Villainz - Villainz For Hire
Pulse (feat. Lamea) by LadyJ - Our Fantasy II: New Beginnings
Billionaire Vigilante (Batman TAS) by Kadesh Flow - #NerdCrunk vol. 1
Lockdown Cypher (feat. Khalil Halim, the 25th Scientist, Asce Blayze, Diggz Da Prophecy, Husl, Kidd Felony, Gr3ys0n, NK Blackimar, Kisai the Spooniest Bard, Mark Cooper & GenWorld) by FrivolousShara
Crime Spree by MC Frontalot
The Real Folk Blues by Mason Lieberman, Yoko Kanno, Shihori, Úyanga Bold, Raj Ramayya, Substantial, Mega Ran, Red Rapper
Featured Artists: 
Mega Ran – megaran.com
Sulfur – sulfur.bandcamp.com
Wreck the System – wreckthesystem.bandcamp.com
Gamebreax – Gamebreax.com
LEX the Lexicon Artist - thelexiconartist.com
JustHis League - jhlmg.com
Cutesylvania (frm My Parents Favorite Music) - cutesylvania.com
Soup or Villainz - souporvillainz.bandcamp.com
LadyJ - createladyj.bandcamp.com
Kadesh Flow – kadeshflow.com
Lockdown Cypher - song.link/i/1514626025
The Real Folk Blues - masonlieberman.bandcamp.com
---
All songs marked "OCReMix" can be found at OverClocked ReMix (http://ocremix.org) – please show them some support! Download, donate, tell your friends!
Ending tune by KeyJayHD -  Check out more of his stuff at keyjayhd.bandcamp.com!
Like and follow and whatever the Press Start Socials: Twitter, Facebook, Twitch and now Youtube!!
Support Press Start to Continue DLC by donating to the tip jar: https://tips.pinecast.com/jar/PressStart
Send us your feedback online: pinecast.com/feedback/PressStart
Press Start is now open to syndication! If you would like Press Start to Continue to air on YOUR station, email [email protected]
This podcast is a member of the Planetside Podcast Network. Visit PlanetsidePodcasts.com to find other Planetside Productions!