Press Start to Continue DLC – Ep. 253
1 year ago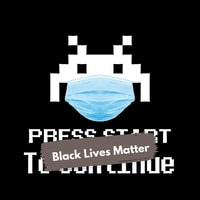 New tracks, classic music LETS GOOOOO
The playlist is marked as follows:
Title by Artist – Album (Game)
Motion Sickness (OC ReMix) by Eino Keskitalo (Portal 2)
Amarant's Night Ride (OC ReMix) by Paper Coelacanth (Final Fantasy 9)
Run (OC ReMix) by Michael Hudak (Zelda: Breath of the Wild)
Duck Tales Guitar Medley by FamilyJules7x
Bullet Hell (OC ReMix) by DusK (Gunstar Heroes)
For Sacrifice (OC ReMix) by thebitterroost (Super 3D Noah's Ark)
Chill Buster (feat. NyxTheShield) by Dj CUTMAN - Volume V
Riddim de Chocobo (OC ReMix) by M Benson (Final Fantasy 4)
Forest Kingdom by Ferdk - Glory to Metal (A Symphonic Metal Tribute to NieR: Automata)
Selphie's Operation (OC ReMix) by Bluelighter (Final Fantasy 8)
Force of Nature (OC ReMix) by Mental (Golden Sun)
Reminiscing by the River (OC ReMix) by Gamer of the Winds (Octopath Traveler)
Sunset Heroes (OC ReMix) by Jorito feat. HeavenWraith (Ys III)
Bald Monkey at Barbery Coast (OC ReMix) by Yffisch (Curse of Monkey Island)
Featured Artists This Hour:
FamilyJules - http://familyjules7x.com/
Dj CUTMAN - djcutman.com
Ferdk - ferdk.bandcamp.com
<h5>
Hour 2
</h5>
Our Story Begins by Benjamin Bear - Noncents Vol. 4
A letter from Snake Eyes - Part 4 (prod. by Diagnostik80, cuts by More Or Les) by Wordburglar
My Pen is a Weapon (feat. Lev and Dr. Awkward) by Deafinition - Resurrection
Welcome to Our Block (Feat Beefy) by ZeaLouS1 - Collaboc1de
Mister Nice Guy (feat. VR and Shubzilla) by Kabuto the Python - The Almighty
Round Robin (Live from Youth Now! Radio) by Vadell Gabriel feat. Busta Scriptures - Old School
Sega (Startup) [Ft Mega Ran] by Creative Mind Frame & K-Murdock - Segacity
Club Smack by Super Smack
I Can Speak by ShinobiMC - The_Shinobi_MC
Blue Pill Red Pill by Nonsenze - Gam3 Dork: Eat Sleep Kill Aliens
Nowhere by TNA - Noncents Vol. 1
Bootleg Blues by Steady C - He Started It
Normal 2.0 by More Or Les - Normal 2.0 (DJ Pack)
Enough In The Tank by Kadesh Flow
Featured Artists This Hour:
Benjamin Bear - benjaminbear.bandcamp.com
Wordburgler - wordburglar.com
Deafinition - deafinition.bandcamp.com
Zealous1 – facebook.com/ZeaLouS1Band
Kabuto the Python – kabuto.bandcamp.com
Vadell Gabriel – vadellgabriel.bandcamp.com
Creative Mind Frame (AKA 1-Up) - creativemindframe.bandcamp.com
K‒Murdock - the-sound-samurai.com
Super Smack - supersmackraps.com
Shinobi MC - shinobimc.bandcamp.com
Nonsenze AKA Dork Genius – nonsenze.bandcamp.com
Steady C - soundcloud.com/steadyc
More or Les - moreorles.bandcamp.com
Kadesh Flow – kadeshflow.com
---
All songs marked "OCReMix" can be found at OverClocked ReMix (http://ocremix.org) – please show them some support! Download, donate, tell your friends!
Ending tune by KeyJayHD -  Check out more of his stuff at keyjayhd.bandcamp.com!
Since Press Start to Continue is every other week, check out Nerd Music Meltdown on our off weeks! Interviews with artists in the video game music and nerdcore communities: ongakuoverdrive.com/podcast
Like and follow and whatever the Press Start Socials: Twitter, Facebook, Twitch
Support Press Start to Continue DLC by donating to the tip jar: https://tips.pinecast.com/jar/PressStart
Send us your feedback online: pinecast.com/feedback/PressStart Press Start is now open to syndication!
If you would like Press Start to Continue to air on YOUR station, email [email protected]
This podcast is a member of the Planetside Podcast Network. Visit PlanetsidePodcasts.com to find other Planetside Productions!Flair