Press Start to Continue DLC, 7/8/19
4 months ago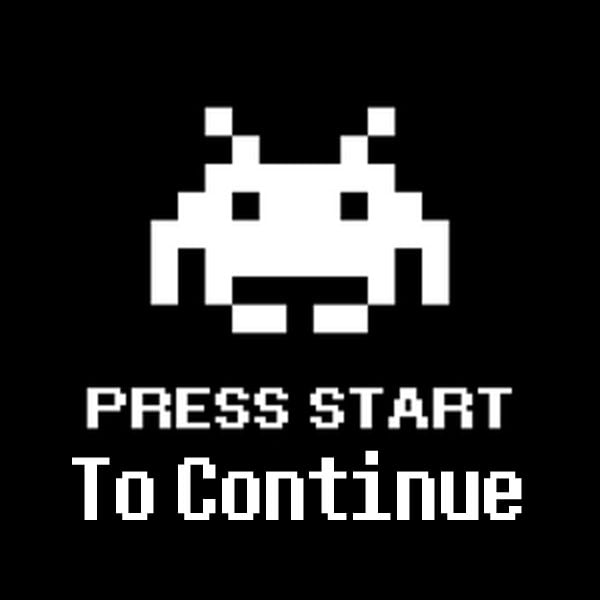 Tonight I got to talk to one of my long time favorite game remixers, Mustin! We had so much to talk about I decided to split the interview up into two parts! Tonight we talk about his new album THEW ORLD ISSQ UARE!
You can buy all of his stuff at the following:
http://store.mustinenterprises.com
http://smarturl.it/mustinorigins
http://smarturl.it/mustinfreebies
AND HERE HIS SOCIALS
Twitter: @Mustin | FB: mustinmusic | SC: Mustin | Youtube: MustinEnterprisesLLC
Don't forget you can always listen to the FULL UNCUT version of the interview at starttocontinue.com/interviews!
The playlist is marked as follows:
Title by Artist – Album (Game)
Baby Dreams of Lost Civilizations (OC ReMix) Lemonectric Paper Mario: The Thousand-Year Door
Elemental Harmony (OC ReMix) RebeccaETripp Zelda: The Minish Cap
Dark World's Prophet (OC ReMix) GLASYS Zelda: A Link to the Past
Our Destiny (OC ReMix) Forest Elves Final Fantasy 8
Tanglesleep (OC ReMix) Mazedude Tangledeep
Fearless (OC ReMix) Emunator Donkey Kong Country
Ain't No Riddim Like at My Place (OC ReMix) Jorito, tibone, JohnStacy, Cyril the
Wolf, katastrophe_owlz, GuitarSVD, Earth Kid, RichGC Final Fantasy
Chrono Trigger - From the Bottom (Depths of the Night) Mustin THEW ORLD ISSQ UARE
Blue Bomber Forever (OC ReMix) Mustin Mega Man 3
Final Fantasy VI - Coin Song Mustin THEW ORLD ISSQ UARE
Dr. Wily (Stage 1) [Mega Man 3] The OneUps Volume 4
Dire, Dire Docks [Super Mario 64] The OneUps Volume 4
Fire Gross Angel
Nobody Wants to Hear Your Stupid Theories (featuring Jonny October) The MC Type & Pen Pointz WUF TIX: Scumbag Delirium
Katamari Lunchbox Myster Wilson Myster Wilson World EP
Cloud Strife (remix) Mega Ran Black Materia: The Remixes
F--k You (Cee-lo-fi-mix feat Kurt Canfield) Navi Lo Fi Muey Thai
Abducted GOSHone Rhyme Torrents Volume 8 CD 1
A letter from Snake Eyes - Part 2 (beat by Fresh Kils) Wordburglar WELCOME TO COBRA ISLAND
4ums (feat. The Ranger and Kabuto The Python) Kabuto The Python Noncents Vol. 10
Nobody's Heartless ShinobiMC The_Shinobi_MC
Nerdcore Radio Mix from Gamebreax!
Featured Artists:
Gross Angel - grossangel.bandcamp.com
Mega Ran – megaran.com
The MC Type - themctype.bandcamp.com
Myster Wilson - mysterwilson.bandcamp.com
Navi - swamisound.bandcamp.com
GOSHone - goshone.com
Wordburgler - wordburglar.com
Kabuto the Python – kabuto.bandcamp.com
Shinobi MC - shinobimc.bandcamp.com
---
All songs marked "OCReMix" can be found at OverClocked ReMix (http://ocremix.org) – please show them some support! Download, donate, tell your friends!
Like and follow and whatever the Press Start Socials: Twitter, Facebook, Twitch and now Youtube!!
Be sure to check out Popular Geekery on Youtube and Facebook!
If you like Artemis Spaceship Bridge Simulator join the Terran Stellar Navy!
Support Press Start to Continue DLC by donating to the tip jar: https://tips.pinecast.com/jar/PressStart
Send us your feedback online: pinecast.com/feedback/PressStart
This podcast is part of the Planetside Productions Network. Visit Planetside.pro to find other Planetside Podcasts!