Press Start to Continue DLC: Boops and Beeps to Get Ya On Your Feets (Video Game Music Only)
2 years ago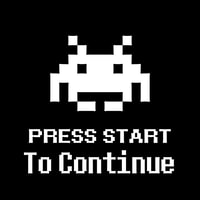 The Video Game Music Only version of PStC Ep 237! If you want to do an hour of cardio and love video game remixes this is for you! The Playlist is below. Keep healthy!!
spirit of law (OC ReMix) by Detective Tuesday, melody (Phoenix Wright: Ace Attorney)
Nairobi Hop (OC ReMix) by DCT, Khakolak Boy, LuIzA, Mega Ran, Mr. Jones (Super Dodge Ball)
Awakened Fears of the Gerudo (OC ReMix) by Daniel Baranowsky (Zelda: Ocarina of Time)
Guile's Theme (R.A.H. Mix) (OC ReMix) by Rayza (Street Fighter II)
Show Me Dat Ink! by James Landino - Splatunes!
Sinister Sundown by RoboRob - KINGDOM HEARTBEATS
Nayru's Hymn [Ending (Staff Roll)] by bLiNd - Mirror Image: A Link to the Past ReMixed (OC ReMix)
Super Smash Bros. Melee Techno by William Walden
Welcome to the Galaxy (Milky Way Wishes Map) by halc - Milky Way Wishes: A Kirby Super Star Tribute (OC ReMix)
Millennial Mountain (Delightful Disco Mix) (OC ReMix) by NoppZ (Chrono Trigger)
Days Long Passed, Seldom Remembered (OC ReMix) by Trenthian (Suikoden)
When Two Worlds Meet (Termina: Another) by Jorito, Earth Kid - Chronopolis: Music Inspired by Chrono Cross (OC ReMix)
Town Medley (Zelda II: The Adventure of Link) by William Reyes - The OneUps - Volume 1
Super Mario Bros. Theme - The OneUps
Featured Artists:
RoboRob - patreon.com/djroborob
Splatunes! - music.gamechops.com/album/splatunes
The OneUps – theoneups.com
---
All songs marked "OCReMix" can be found at OverClocked ReMix (http://ocremix.org) – please show them some support! Download, donate, tell your friends!
Ending tune by KeyJayHD -  Check out more of his stuff at keyjayhd.bandcamp.com!
Like and follow and whatever the Press Start Socials: Twitter, Facebook, Twitch and now Youtube!!
Support Press Start to Continue DLC by donating to the tip jar: https://tips.pinecast.com/jar/PressStart
Send us your feedback online: pinecast.com/feedback/PressStart
Press Start is now open to syndication! If you would like Press Start to Continue to air on YOUR station, email [email protected]
This podcast is a member of the Planetside Podcast Network. Visit PlanetsidePodcasts.com to find other Planetside Productions!