Press Start to Continue DLC, 1/21/19
6 months ago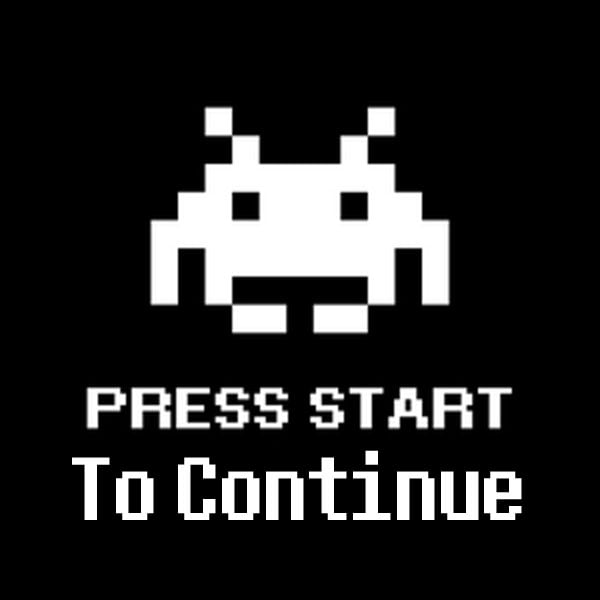 The playlist is marked as follows:
Title by Artist – Album (Game)
Deep Inside by VeraFX (Altered Beast)
Full Sleeve [InK Me uP] (OC ReMix) by OceansAndrew (Splatoon)
Holographic Projection (OC ReMix) by Sir_NutS, Stephen Kelly (Deus Ex)
Hearth and Home (OC ReMix) by Juke (Skies of Arcadia)
Dream Current (OC ReMix) by Rebecca Tripp (Sonic CD)
Dream 'til Tomorrow (OC ReMix) by Earth Kid (Final Fantasy 6)
Pajarito Paisa (OC ReMix) by Audio Mocha (Zelda: The Wind Waker)
Me and My Game Boy (OC ReMix) by DDRKirby(ISQ) (Brave Fencer Musashi)
Pale Ale from Bale (OC ReMix) by Eino Keskitalo (Legend of Dragoon)
You Got the Power (OC ReMix) by PsyNES (Mega Man 3)
Man-Eating Spores of Agony (OC ReMix) by ilp0 (Suikoden)
Nine Inch Super Mushrooms (OC ReMix) by bLiNd, Chimpazilla (Super Mario World)
I Am Sherlocked by Ryako - Fangirl
Mentally Ill by Kordlyss - Jackson Polack
Pieces of a Whole by Dr. Awkward - Boy Without a Fairy
The Gentleman vs. The Buffalo [NyteXing & A.O. Lyrical] by Otaku Gang - Street Fighter: Rivals
Just Like A Chap by Mr.B The Gentleman Rhymer - THE CHAP TRILOGY (EP)
Royce Birth / Return to the Essence by Hand'Solo Records - Hokey Religions Release Party
Asian American Beauty by LexicOhm (LEX the Lexicon Artist/Ohm-I) - VPC5 Round 2
Requiem (feat. Schaffer The Darklord & Aiden Mather) by Vince Vandal
America's Hunger Games (Ft. Sky3 Hi & Seis the 6th Element) by FrivolousShara - Route 44
World Champ (Universe 6 Remix) by Kingsize the Vet - #TeamCapsuleCorp
Angry Songs by Joey Zadjino & Mashup Maloney - Internet Superheroes DLC 2: Electric Boogaloo
Your Tanking Sucks! by ZeaLouS1 - Noncents Vol. 9
Understanding by Soup Or Villainz - Oxymoron: Nerd/Rapper
Lunch Box Soldiers by Billy the Fridge & Timm - Konn Lunch Box Soldiers EP
Monstrous (feat. Brainthirst) by Kasparov - Noncents Vol. 7
Cardi B vs The Shutdown by Schmoyoho - Songify This
AntMan by Nonsenze AKA Dork Genius - Gamedork: Eat Sleep Kill Robots
Cari B's awesome IG Rant on the shutdown: https://www.instagram.com/p/BstmkvDFGAm/
Featured Artists:
VeraFX – soundcloud.com/verafx
Ryako - ryakomusic.com
Kordlyss - kordlyss.bandcamp.com
Dr. Awkward – drawkward.com
Mr. B The Gentleman Rhymer - gentlemanrhymer.com
A.O.Lyrical - aarron23.bandcamp.com
Royce Birth - roycebirth.com
NyteXing (Frm Maverick da Ronnin) - nytexing.bandcamp.com
Nonsenze AKA Dork Genius – nonsenze.bandcamp.com
Vince Vandal – vincevandal.bandcamp.com
FrivolousShara - frivolousshara.bandcamp.com
Joey Zadjino - lordzadjino.bandcamp.com
Billy the Fridge – billythefridge.com
Zealous1 – facebook.com/ZeaLouS1Band
Ohm-I - mcohmi.com
Soup or Villainz - souporvillainz.bandcamp.com
---
All songs marked "OCReMix" can be found at OverClocked ReMix (http://ocremix.org) – please show them some support! Download, donate, tell your friends!
Like and follow and whatever the Press Start Socials: Twitter, Facebook, Twitch and now Youtube!!
Be sure to check out Popular Geekery on Youtube and Facebook!
If you like Artemis Spaceship Bridge Simulator join the Terran Stellar Navy!
Support Press Start to Continue DLC by donating to the tip jar: https://tips.pinecast.com/jar/PressStart
Send us your feedback online: pinecast.com/feedback/PressStart
This podcast is part of the Planetside Productions Network. Visit Planetside.pro to find other Planetside Podcasts!