Press Start to Continue DLC - Ep 236
4 months ago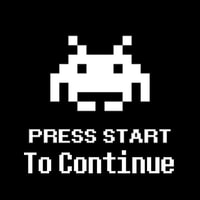 The playlist is marked as follows:
Title by Artist – Album (Game)
Tonight we just play some random stuff, including a new track from Video Game Jazz Band Orchestra!
The playlist is marked as follows:
Title by Artist – Album (Game)
Hour 1
With Heart and Soul (OC ReMix) by Sir_NutS, Sadorf (Final Fantasy 7)
Oh Daisy, Daisy! (OC ReMix) by halc (Super Mario Land)
Irreversible (OC ReMix) by about:blank (Undertale)
Hang on to Your Hat by Video Game Jazz Orchestra - Hang on to Your Hat
File Select by Video Game Jazz Orchestra - Hang on to Your Hat
Time's Scar (ChronoCross) by Select Start - Select Start
The Lost Legend of Lylat (OC ReMix) by DS (Star Fox 2)
Unchain Me (OC ReMix) by Jorito feat. Earth Kid (Final Fantasy 9)
Slow Your Roll (Mega Man X: Armored Armadillo Stage) by djpretzel & Diggi Dis - For Everlasting Peace: 25 Years of Mega Man
String Chamellotron (OC ReMix) by Brandon Strader (Mega Man X)
Kuwanga Banga (OC ReMix) by PirateCrab (Mega Man X)
ASSAULT (OC ReMix) by djpretzel (Bionic Commando)
Dragonborn Concerto (OC ReMix) by Mazedude feat. Dhsu (Elder Scrolls V: Skyrim)
Hour 2
FyHy by ZeaLouS1 - Rise
Nerdcore International by Torrentz - Nerdcore Now Volume 1
Goth Girls by MC Frontalot - Nerdcore Rising
monday narc by Jesse Dangerously ÷ Eli Grove - DangerGrove
Sticks and Stones by The MC Type - Amateur Hour
Layman's Genius by Sulfur - Re: Birth
We Are Young by Chadley - Rappin In The Rain
Knope 2012 by Adam WarRock - Parks & Rec EP - adamwarrock.com
Hold On by Dual Core - Lost Reality
Con of Consciousness (feat. Shy Guy and MC Wreckshin) by Soup or Villainz - World on Fire
For Her (Not Just Another Woman) by Metaforce - Noncents Vol. 15
40 Hard Bars by Heath McNease - Straight Outta Console: The Nintendo Thumb Mixtape
Red Shirt Redemption by HDninja - Escape Pod
No Time by Nonsenze - Gam3 Dork: Eat Sleep Kill Aliens
A Hero's Lament by Mega Ran - Mega Ran 10
Featured Artists:
Video Game Jazz Orchestra - Hang on to Your Hat - https://bit.ly/2LH3Gou
Select Start -  selectstartband.bandcamp.com
Zealous1 – facebook.com/ZeaLouS1Band
Torrentz - scrubclubforever.com/torrentz
MC Frontalot – frontalot.com
DangerGrove – dangerously.bandcamp.com
The MC Type - themctype.bandcamp.com
Sulfur – sulfur.bandcamp.com
Chadley - chadleyjfox.bandcamp.com
Adam WarRock – adamwarrock.bandcamp.com
Dual Core – dualcoremusic.com
Soup or Villainz - souporvillainz.bandcamp.com
Metaforce - metaforce.bandcamp.com
Heath McNease – heathmcnease.bandcamp.com
HDNinja - scrubclubrecoreds.com/HDninja
Nonsenze AKA Dork Genius – nonsenze.bandcamp.com
Mega Ran – megaran.com
---
All songs marked "OCReMix" can be found at OverClocked ReMix (http://ocremix.org) – please show them some support! Download, donate, tell your friends!
Ending tune by KeyJayHD -  Check out more of his stuff at keyjayhd.bandcamp.com!
Like and follow and whatever the Press Start Socials: Twitter, Facebook, Twitch and now Youtube!!
Support Press Start to Continue DLC by donating to the tip jar: https://tips.pinecast.com/jar/PressStart
Send us your feedback online: pinecast.com/feedback/PressStart
Press Start is now open to syndication! If you would like Press Start to Continue to air on YOUR station, email [email protected]
This podcast is a member of the Planetside Podcast Network. Visit PlanetsidePodcasts.com to find other Planetside Productions!