Press Start to Continue DLC: The Return of the RANDOMIZER (6/17/19)
a month ago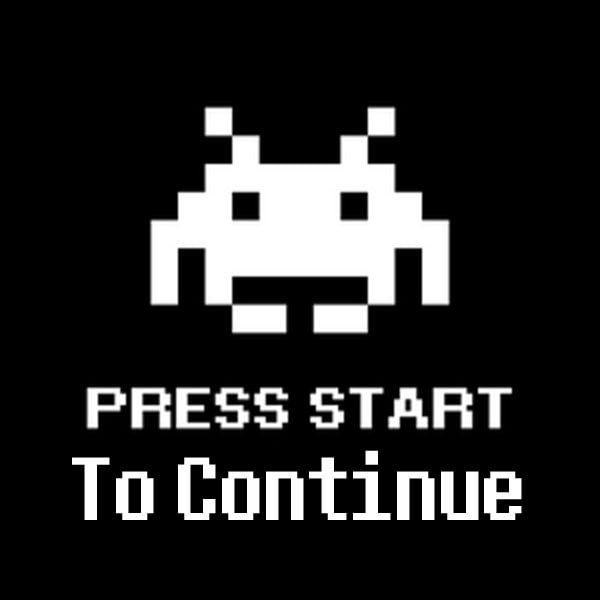 Tonight is a RANDOM show! I just hit shuffle on all my music, and this is what spit out!
The playlist is marked as follows:
Title by Artist – Album (Game)
It's Binary, Baby! Album Mix (OC ReMix) by Makke (Cauldron II)
Footloose Falls (Cascade Capers SNES, Cascade Capers GBA) by Emunator - Donkey Kong Country 3: Double the Trouble! (OC ReMix)
Going Up (OC ReMix) by Ryu7x (Streets of Rage)
Jupiter Jellie (Jellyfish Sea) by Avaris - Chronopolis: Music Inspired by Chrono Cross (OC ReMix)
Short Skirts (OC ReMix) by djpretzel, Vig (Final Fantasy 7)
Wandering Latinas (OC ReMix) by Joshua Morse (Castlevania: Symphony of the Night)
Battle III by FamilyJules - The Eightfold Road: Metal Arrangements from Octopath Traveler
Castle Crescendo (OC ReMix) by Sole Signal Donkey Kong Country 2
Waltz For Zelda by Ben Briggs - Still Turning
Congregation of the Fallen (MMX2 - Morph Moth Stage) by Protricity - Mega Man X: Maverick Rising (OC ReMix)
Blue-Minded God (OC ReMix) by Zeratul (Chrono Trigger)
All Who Oppose (OC ReMix) by Vampire Hunter Dan (Final Fantasy VI)
Ah C'mon by Chuggo - Pumpilation Vol. 1
Magicite by IllGill
Run Left (f. Maros and Shammers) by My Parents Favorite Music - Win When?
Lying from your Scientistik Shoulders (MasDaMind's Linkin Park and Jay-Z Mashup) by Sinister Six - The Negative Zone Remix
Take a Chance on Love by Desmond Fox - Rhyme Torrents Volume 8
Freakshow [feat. Dr. Awkward, Beefy & Adam WarRock] by Vince Vandal - Friends & Fandoms: Volume 1
Dauphin by Swagberg - Super Excellent Mixtape
Ranger Kid Know Nothing Diss (featuring mc 8bit) by Bazuuka Joe - newb/vet tournament Round 1
Groundman Part 2 by Mega Ran - Mega Ran Com: Mission
Aint Got Time For Your Games by BType - Phonic Histrionics
I Make Things Happen by Soup or Villainz - World on Fire
Backstory by King Pheenix - Hero vs. Villain
In The Lab by Able-X - The Butterfly Effect
psl ilu by Jesse Dangerously ÷ Eli Grove - DangerGrove
Darker than Black (feat. MadHatter) by Soup or Villainz - World on Fire
Why by Hairetsu - B-Sides|FreeSides
Featured Artists:
FamilyJules - http://familyjules7x.com
Ben Briggs - benbriggs.net
Hairetsu - https://hairetsu.bandcamp.com
King Pheenix - kingpheenix.com
Rap Legend Jesse Dangerously – dangerously.bandcamp.com
Soup or Villainz - souporvillainz.bandcamp.com
Btype – btype.bandcamp.com
Mega Ran – megaran.com
Bazuuka Joe - bazuukajoe.bandcamp.com
Swagberg - ziegler.bandcamp.com/album/super-excellent-mixtape
Vince Vandal – vincevandal.bandcamp.com
Sinister Six - scrubclubrecords.com/new/artist/sinister-six
My Parent's Favorite Music – myparentsfavoritemusic.com
IllGill - illgill.bandcamp.com
---
All songs marked "OCReMix" can be found at OverClocked ReMix (http://ocremix.org) – please show them some support! Download, donate, tell your friends!
Like and follow and whatever the Press Start Socials: Twitter, Facebook, Twitch and now Youtube!!
Be sure to check out Popular Geekery on Youtube and Facebook!
If you like Artemis Spaceship Bridge Simulator join the Terran Stellar Navy!
Support Press Start to Continue DLC by donating to the tip jar: https://tips.pinecast.com/jar/PressStart
Send us your feedback online: pinecast.com/feedback/PressStart
This podcast is part of the Planetside Productions Network. Visit Planetside.pro to find other Planetside Podcasts!